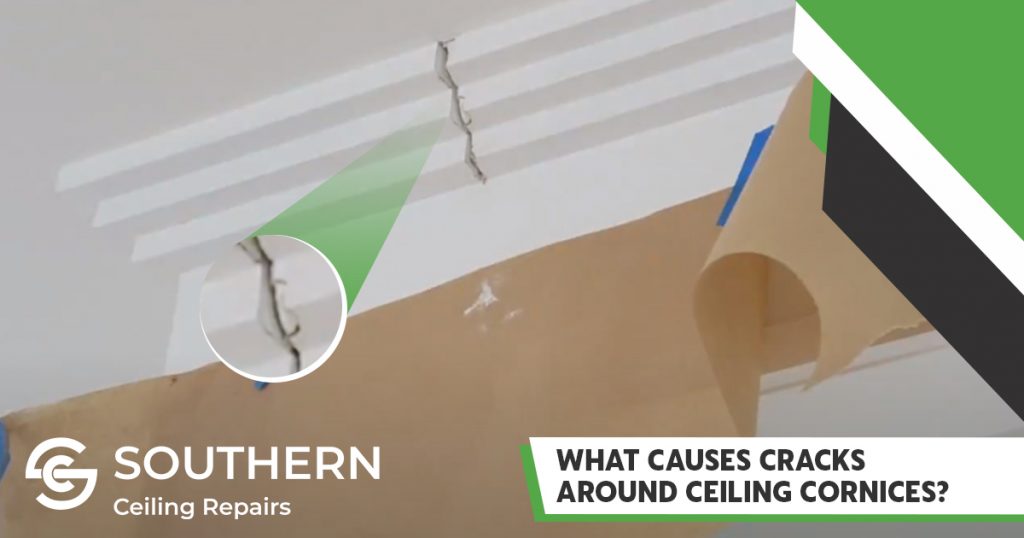 A ceiling cornice is a ceiling moulding that can be either plain or decorative used to create a spectacular appearance, artistic or decorative design in your home. It serves both functional and aesthetic purposes in commercial and residential buildings. The decorative carved cornice in your home may begin to experience some cracks caused by cracks in the ceilings. The cracks in the ceilings can occur naturally or can be caused by structural damage.
It's vital to seek the services of Southern Ceiling Repairs, who will inspect the cracked ceiling or cornice and eventually provide a ceiling cornice repair in your home. Suppose you have any ceiling cornice cracks or damages in your home. In that case, Southern Ceiling Repairs is a reliable service company that provides ceiling cornice repair in Perth and other southwest suburbs in the region.
What Causes Cracks in Cornices?
Moisture
Moisture in your home can affect the ceiling and it is one of the leading causes of cracks in cornices. The most common sources of moisture that causes ceiling damages is plumbing leaks from the floor above originating from bathtubs, sinks or plumbing vents. If a heavy storm occurs with excessive precipitation and high winds, you might notice some evidence of moisture in the ceiling, which means that your house suffered from roof damage caused by the heavy storm. After that, significant fluctuations in temperature, which is a combination of drastic changes in temperature and moisture, can lead to causing cracks in the cornices. The drastic changes in high and low temperatures can put stress on your ceiling joints and materials, leading to cornice cracks.
Inferior foundation
A weak or inferior foundation can cause an extensive range of structural problems in your home, including wall and ceiling damages. It's vital to seek the services of a professional service company to inspect the structural problems in your home and provide a solution to the problem. It's vital to be aware and recognize any structural problems, including inferior foundation, before it becomes a bigger problem.


How to Fix Cornice Cracks
It's vital to be aware of any cracked ceilings or cornices in your home. You need to inspect and determine the leading causes of the cracked ceiling cornice and search for a reliable service company that can provide ceiling cornice repair services. While you are struggling to figure out how to fix your cornice cracks in your home, you should seek the expert services of Southern Ceiling Repairs, the leading ceiling and cornice repairs Perth.
Southern Ceiling Repairs has a team of professional experts who will determine the leading causes of cornice cracks and help to do cornice crack repair in your home. We have a team of skilled experts of ceiling repairs in Albany and Perth who will thoroughly inspect the leading causes of ceiling cracks. If they find any structural or moisture damage, they will have a lasting solution to the problem.
If you have any further questions or inquiries about the services offered by our company contact our reliable service company via 0433 653 333 to get free quotes and best customer services.