Need urgent ceiling repairs in the Mount Barker area? When there's something wrong with your ceiling, you don't have time to waste. Get experienced, dependable, and high-quality ceiling repairs, installation or replacement, by giving our team at Southern Ceiling Repairs a call. We have a reputation for keeping the prices low but the workmanship high and all our contractors are seasoned professionals committed to ensuring your satisfaction. These are some of the many reasons why we have numerous satisfied customers all throughout the southwest. So, if you notice something wrong with your ceiling in Mount Barker, give us a call on 0433 653 333.


Ceilings Sagging? We Got You Covered
No one likes a sagging ceiling. Not only are they ugly to look at by they also can become a health and safety hazard. Oftentimes, a ceiling can be repaired if the problem is dealt with early enough but when the problem is neglected, you'll need a complete ceiling replacement at best, and you'll face a ceiling collapse at worst. So, do not let it get to that stage!
Southern Ceiling Repairs have got you covered.  We specialize in sagging ceiling repair in Mount Barker and have repaired hundreds of homes across the southwest region of WA. If you notice your ceiling dipping, call an expert immediately. This way you can get the opinion of a seasoned professional who will be able to assess your ceiling before it can potentially cause harm to you or your loved ones.
How much do experienced ceiling repairs in Mount Barker cost?
After inspecting your ceiling in Mount Barker, we will let you know any work that needs to be done and give you a free, no-obligation quote. Prices vary hugely depending on a wide range of factors but regardless of the repairs needed, you can be confident that our rates are among the lowest in the industry. Depending on the cause of the damage you may be able to get some money from an insurance claim so it is always recommended that you get in contact with your insurance company and see what options are available for you.
Quick and Efficient Ceiling Repairs
We offer a quick and efficient repair service whether that's plaster or gyprock ceiling repairs or wall repair. We make sure that the job is done properly and that your ceilings will be strong and stable for many years to come. We promise only the highest quality workmanship and our team are experts in analyzing the root cause of the damage meaning that the resulting repair will address all of the necessary issues. For a high-quality and long-lasting ceiling in Mount Barker, give the team at Southern Ceiling Repairs a call today.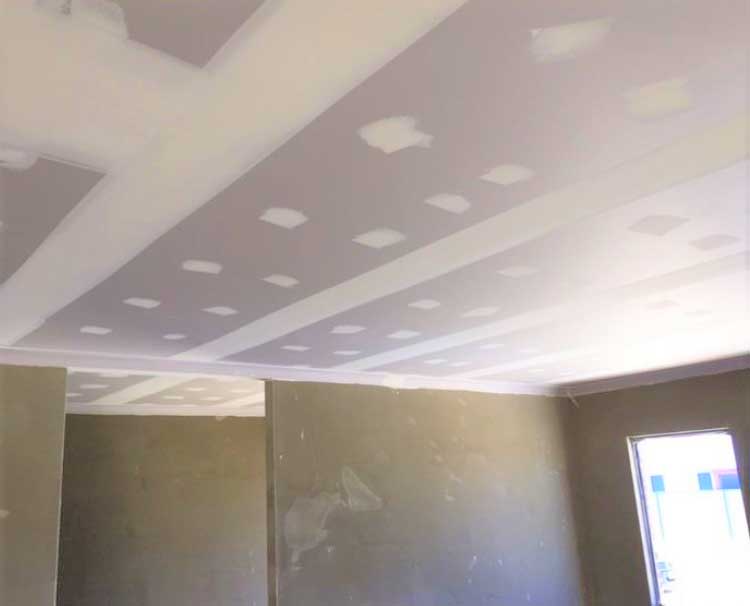 Best company to fix your ceilings in Mount Barker
We have many years of experience working with homes constructed from a wide range of materials and we are able to manage each kind effectively. Older homes will typically have lath and plaster ceilings while modern homes will usually have gyprock ceilings installed. However, there isn't a material that we can't fix. When you're looking for great value ceiling repairs in Mount Barker, choose Southern Ceiling Repairs. We offer fantastic prices, premium materials, and highly skilled workmanship so your satisfaction is guaranteed.
We don't just service Mount Barker, but all towns around the South West and Great Southern regions of Western Australia. So, if you need ceiling repairs in Esperance, Bunbury, Albany, Denmark, or other surrounding towns, be sure to get in contact. To organize quality repairs or an assessment of your ceiling just give us a call on 0433 653 333.