Need ceiling repairs in Albany urgently? When there's something wrong with your ceiling there really is no time to waste. For fast, effective solutions contact Southern Ceiling Repairs. Rest easy knowing that your ceilings are safe as seasoned professionals make your home as good as new as quickly as possible. We have a reputation for high-quality workmanship, low prices, reliability, and fantastic customer service. All of which are reasons why we have numerous satisfied customers all throughout the Southwest and Great Southern region. So, make sure that when you're in need of a ceiling installer in Albany you give us a call on 0433 653 333.


Fix Your Damaged Ceiling Cornice
Ceiling cornices are a popular request for many a southwest ceiling installer. They have huge aesthetic appeal, often because they provide a way to conceal the area where the wall and the ceiling join together. As a bonus, it can also aid with lighting. If you notice that your cornice is damaged, you should organise gyprock ceiling repair immediately. We can install and mend cornices of all sorts from simply designed options that prioritise functionality to elaborate and decorative designs that add some flair to your home. Proper cornices can really be the final touch needed to complete a ceiling so don't settle for a damaged one.
The Best Ceiling Installer in Albany
We operate all throughout the Great Southern of WA, providing high-quality ceiling solutions throughout the region. We have a strong reputation as we ensure that we only use the finest materials which, combined with our industry-leading workmanship, guarantee that you'll receive the best ceiling service around. We hold ourselves to the highest standards, and ensure a friendly, professional, and timely experience for every one of our customers. Whether you need installations, replacements, maintenance, or ceiling repairs in Albany, we can give you an unbeatable service.
We are adept at using a wide range of materials and provide the best repairing ceiling water damage for lath and plaster, plaster glass and gyprock ceilings in Albany. So, don't hesitate to contact us and find out what we can do for you.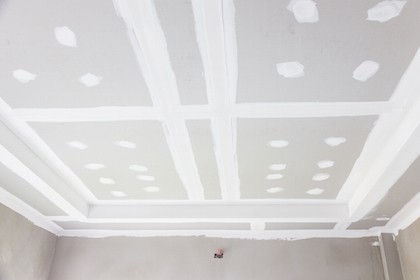 Why Choose Us?
We always ensure that our prices are kept down, and our standards are kept high. Our competitive rates allow us to provide a top value service for our customers and our industry experience gives us the expertise we need to solve any problems that may be plaguing your ceilings. No matter if you have water damage and are in need of ceiling repairs in Albany or you just want to spruce up your space with ceiling roses, we've done it all before and consistently deliver high-grade results and customer satisfaction. Give us a call today on 0433 653 333 for a top-quality ceiling installer in Albany.
Not in Albany?
We provide top quality services all throughout the Southwest ceiling installers and Great Southern, whether you need:
Ceiling repair Denmark
Ceiling repair Mount Barker
So, no matter where you are, if you need repairing ceiling water damage get in contact with us today.