The Dangers Of Ignoring A Leaking Ceiling!
Table of Contents:
We have all been there. The formidable drip, drip of a leaking ceiling. The first thing we do is put a bucket under the leak to collect the water and hope the ceiling doesn't cave in. It was probably the storm and hopefully it will stop, right?  However ignoring the need for a ceiling leaking repair can give rise to further damage.
A ceiling leakage repair must take the highest possible priority on your checklist of upkeep issues in your home. Many roof coverings are only meant to last 20 to 30 years so it can merely be time before yours might need replacing. Contact Southern Ceiling Repairs today for more information about ceiling leaking need replacing.

A leaking ceiling could be because of structural damage, storm damage or wear and tear. Below are several of the less-obvious reasons for a roofing leak and the damage it can do to your house if left unchecked.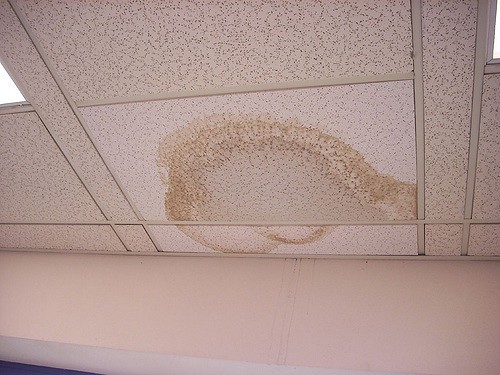 Attic and ceiling damages
The preliminary threats of a roof leakage is damage to the attic and products kept there. If there is no attic, or the size of the leakage is large, it will damage the interior ceiling. Ceiling paint will darken and ceiling plaster might bubble and broaden. The dripping water will damage paint and plaster on neighbouring wall surfaces. You can even expect damages on ceiling-mounted lights and fans
Inside mold and mold concerns
In the longer term, one of the most serious repercussions of a dripping roof covering is mould. Mould can spread throughout the home's structure, to the HEATING AND COOLING system and to the rest of the house via the vents where it can invade carpets, furnishings and even clothing.
Black mould is one of the most common type arising from persistent water invasion. Toxic black mould development is uncommon, yet even safe black mould and mildew strikes wood framework, ceiling tiles, as well as wall and flooring. Mould is hard to get rid of and can add to your ceiling leak repair cost
Fire danger from water damage
If your electric wiring exists in an attic or ceiling, a leaking roofing system could mean a fire hazard from shorted wires. Shut off electrical energy to the location that's affected and call out an electrical contractor to inspect the issue.
Endangered structural stability
One of the most noticeable repercussion of a leaking roofing is the broken rafters, ceiling joists, wall surface framing and fascia boards. Chronic roof leakages cause wood wear and tear and also weakened, rotten roofing system framing.
Spongy and weak water-damaged wood can end in peeling off paint, water damaged ceiling, as well as twisted wall treatments. Architectural damages is inescapable if there is a significant and also long-lasting roof covering leak. That indicates that a great portion of deteriorated ceiling fall down and you would definitely hate for it to drop on your laptop, TV or even on you or your family!
Here at Southern Ceiling Repair we are experts in ceiling leaking repair. We deal with all types of plaster ceiling repair all across Perth including ceiling repair in Albany, Bunbury, Esperance and Denmark region. We are experienced, qualified and knowledgable and have an impressive reputation as Western Australia's Number 1 premium quality ceiling leaking repair company with great prices. Our friendly team are on hand to answer any questions you may have regarding your ceiling leaking repair and are on hand 24/7, 365 days a year.